FRTV - From Real To Virtual
Live a 360-degree experience
FRTV - "From Real To Virtual": immerse yourself and perceive the soul of places and situations
Creating a virtual tour means allowing the remote use of an artistic place, a museum complex, an exhibition, a company showroom, etc. to an audience located anywhere in the world, with a 360-degree view: find yourself at the center of the scene and move like in the real world.
Anyone can "travel", without the obligation of a precise local and temporal dimension, but perceiving the soul and vibration of the real place.
FRTV, the Virtual module of Media Power, is an invaluable and very powerful communication tool that allows not only to show a place, a collection, a series of works of art, but, through the immersion of experience, to make projects understood , functions, explanations, with the same suggestions as in the real world.
Offer a virtual experience enriched with your content.
FRTV, thanks to the connection with Safe & Digital, allows insights through interactive links that can amplify the experience, bringing sensations that are able to surpass those of physical reality.
Walking through the rooms of a museum we could see not only a painting on display, but through the connections, explore and delve into the depths of the artist's soul, in search of the sources of his inspiration and his art.
Each work of art can be exhibited and connected to all the richness present in your archive, with a communicative result that underlines your cultural proposal.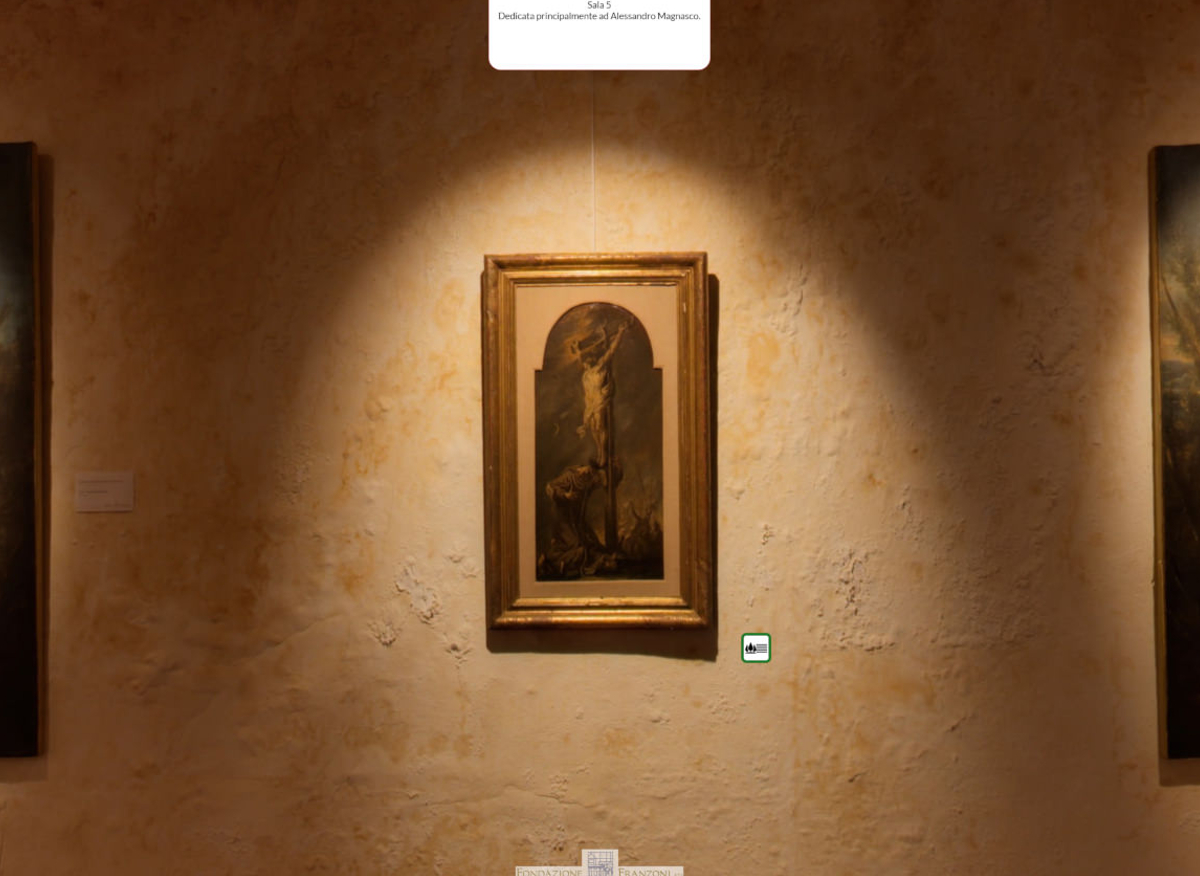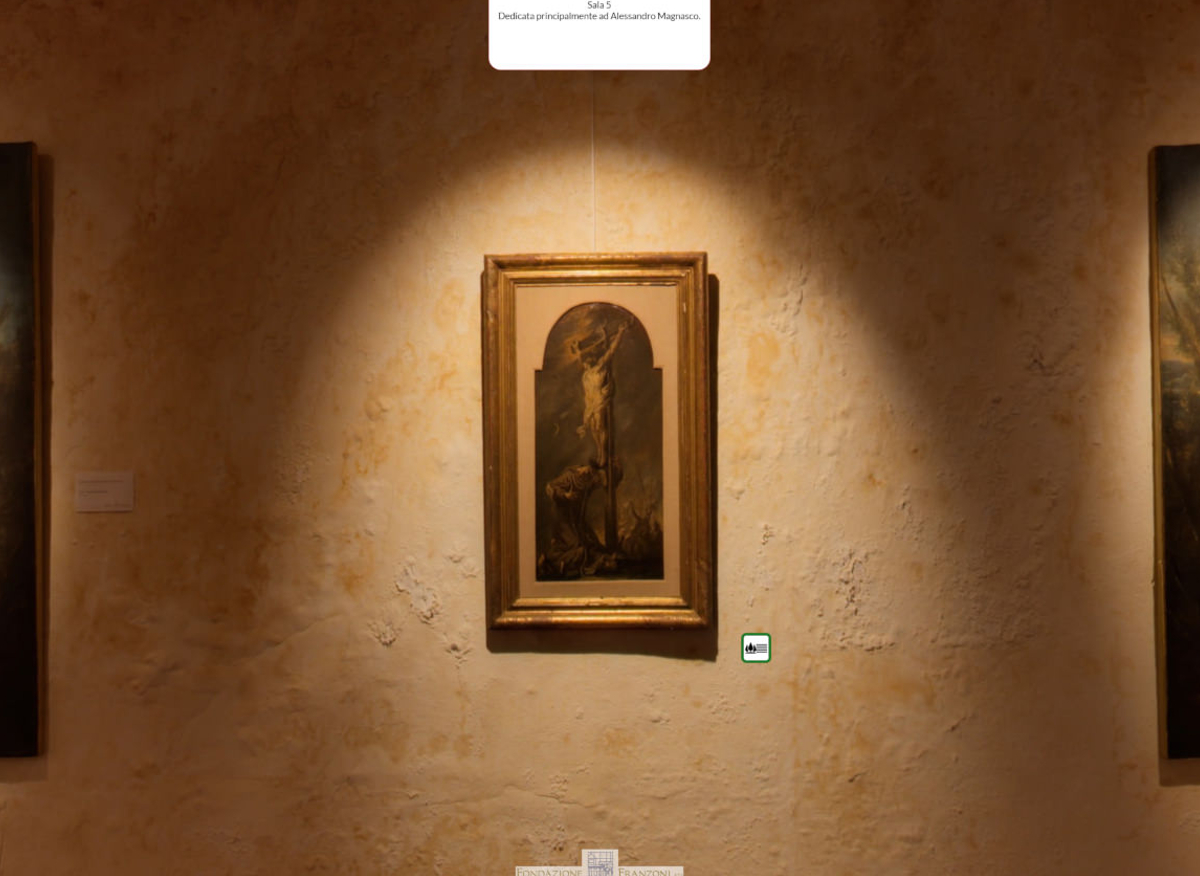 Engagement and Live Events
Solicit immediate interactions, initiate educational paths, enter the Conference Hall and watch the live broadcast of an event, being present in that space, thanks to the integration of virtual and streaming technologies.
The spaces widen and you can reach an unexpected coverage for your contents.
The Virtual Tour is certainly the best way to reach an ever wider audience, thanks to its characteristic of proposing art and culture in a future-proof way, indeed, one that is already future.
FRTV turns your memory into a virtual experience.