SaaS platform vendors Newsbridge and Alpha Networks have partnered to offer sports and media organizations a powerful end-to-end cloud video management OTT solution.
This powerful solution is also perfectly available in Italy thanks to MediaPower's specialized distribution and 24/7 assistance.
The integrated solution for the production and distribution of content assets combines Newsbridge's Cloud Media Hub and AI-based multimodal indexing signature technology, with Bee from Alpha Networks, in turn powered by the Live & On Demand video reference platform of Kinow.
The latter was renamed following Alpha Networks acquisition of Kinow in January 2022 and is now part of Alpha Networks product portfolio under the new name of "Bee propelled by Kinow".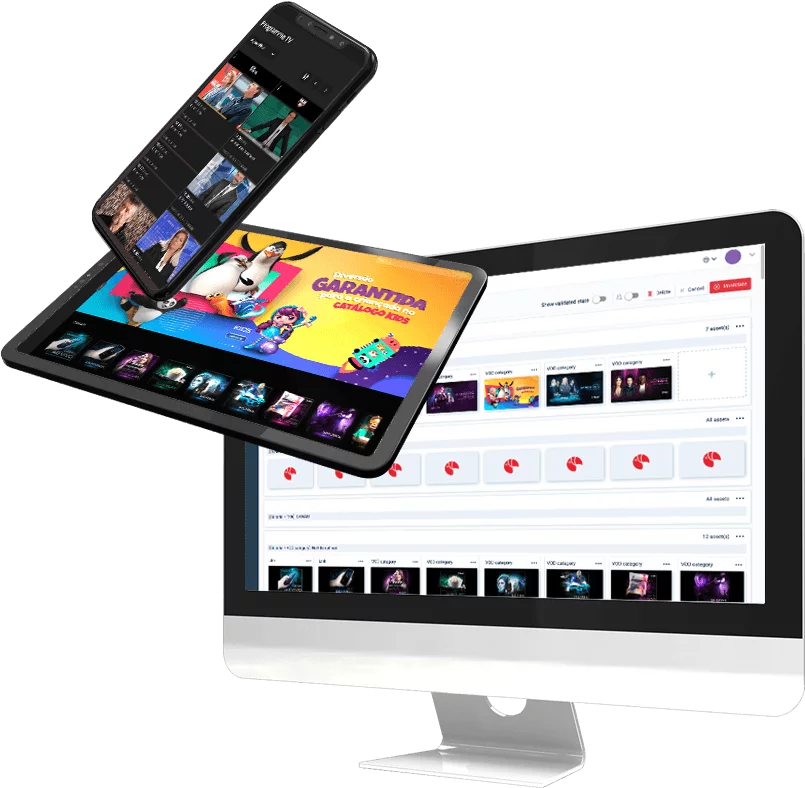 Live, urgent and archival media assets can be imported into the Newsbridge Media Hub with its automatic transcription, translation, indexing, all AI-powered, closed captioning, video cropping tools and real-time collaboration.
The metadata-enriched content is then shared with the Bee streaming solution.
Through the integration of the two platforms, customers can organize and secure their content, set the right monetization strategy and decide whether to live stream or provide video on demand.
They can also benefit from several streaming features, including automation of live broadcasting and the ability to schedule multiple live events at the same time.
Bee allows customers to deliver their content on any screen (web, mobile, smart TV, etc.) and offers subscribers a unique user experience through reading continuity, favorite movies, viewing preference based recommendations, in-app payment, etc.
The sports organization may decide to integrate other features to better interact with subscribers on the basis of their specific business needs.
These include multi-criteria filter systems, the ability to view a calendar with all upcoming events and present statistics in real time (competitions, teams, players).
Customers can also manage their users, analyze their audience and business activity.
Newsbridge CEO Philippe Petitpont said:
"We are thrilled to offer this turnkey workflow with Kinow powered Bee – it will enrich and enhance the viewer's OTT experience.
Using multimodal indexing AI to detect people, teams, competitions, logos, context, scenes and speeches, and content localization with translation, enable sports organizations and media to publish rich content metadata for their fans.
The increase in targeting and personalization equates to greater audience engagement and ultimately more revenue".
Pierre Antoine, Managing Director of Alpha Networks Kinow Business Unit commented:
"The integration of production and distribution tools is often time-consuming, expensive and increases the risk of technical problems once the service is up.
This is why we decided to collaborate with Newsbridge: together we are now able to simplify the workflow and propose a complete end-to-end solution, from production to distribution".
Marcello Dellepiane, CEO of MediaPower, the company representing Newsbridge in Italy, said:
"This is a truly revolutionary solution that we want to introduce to the Italian video and VOD markets, since it does not require technical skills and guarantees excellent interaction between content and fans of the public, so passionate about sports.
By combining Newsbridge's various digital asset management tools with Kinow's OTT, any organization can save valuable time-to-market by launching unique and customized streaming services".
About Newsbridge
Newsbridge is a cloud media hub platform for live and archived content.
Powered by the artificial intelligence of multimodal indexing and a data-driven indexing approach, Newsbridge offers unprecedented access to content by automatically detecting faces, objects, logos, written texts, audio transcripts and semantic context.
Whether it's managing and accessing live recordings, highlight clipping, future-proof archiving, content retrieval or content presentation and monetization, the solution enables intelligent and efficient management of media assets.
Today the platform is used by TV channels, news agencies, owners of sports rights, production companiesone, journalists, editors and archivists from around the world to increase production workflow and media ROI.
About Alpha Networks
For nearly 15 years Alpha Networks has been a leading provider of software solutions for the global video distribution market.
In January 2022 Alpha Networks acquired Kinow, a French company specializing in offering a turnkey OTT video platform.
Following the acquisition, Alpha Networks leveraged Kinow's SaaS video streaming solution to consolidate a software-on-demand SaaS model and expand it globally.
With Bee powered by Kinow, Alpha Networks provides a turnkey solution to help content producers and distributors, as well as small and medium media companies, launch and enhance their live and on-demand streaming content (free or paid). ).
Additionally, Bee also caters to niche markets, including events, sports, entertainment and the corporate industry.
As for the sports sector, Alpha Networks in particular helped Decathlon transform their online sports lessons platform for a better user experience. It is also working with the French National Volleyball League (LNV) to modernize their streaming service and create a strong experience for fans through match broadcasting.
Since 2015, Kinow has distributed over 300 platforms for prestigious clients around the world, including Reworld Media, Académie des César, Mediawan, The European Handball Cup, Reed Exhibitions, the Festival International du Film d'Annecy d'Annecy, LaCinetek, Tënk and many others. We have helped our clients launch platforms in Europe, North America, South America, North Africa, etc.
###
INFO: https://alphanetworks.tv
https://Www.newsbridge.io
© Newsbridge – Robertolandini Presspool press office